Welcome to the Baymont Breakfast Corner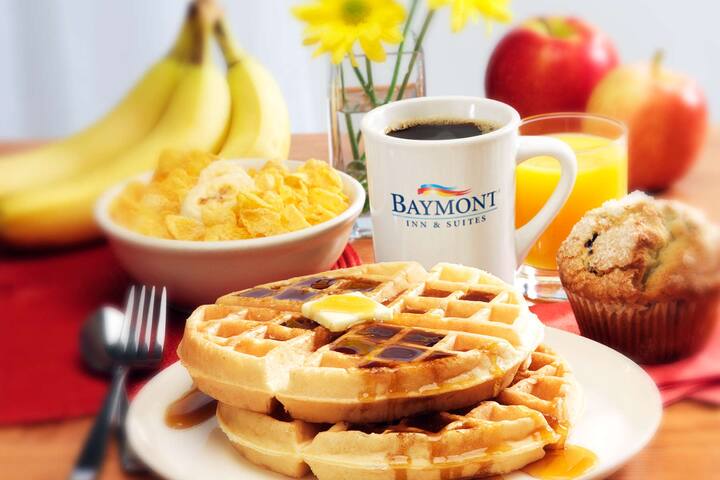 Delicious Breakfast, Neighborly Service
A friendly smile, attentive service, and delicious breakfast await you each day at our Baymont Breakfast Corner®. Settle in and savor your morning while filling up for the day, or simply grab a few bites and coffee and be on your way. With offerings such as bagels, cream cheese, pastries, waffles, fresh fruit, cereal, chilled juice, hot coffee, and more, you're sure to find something tasty to help you start your day.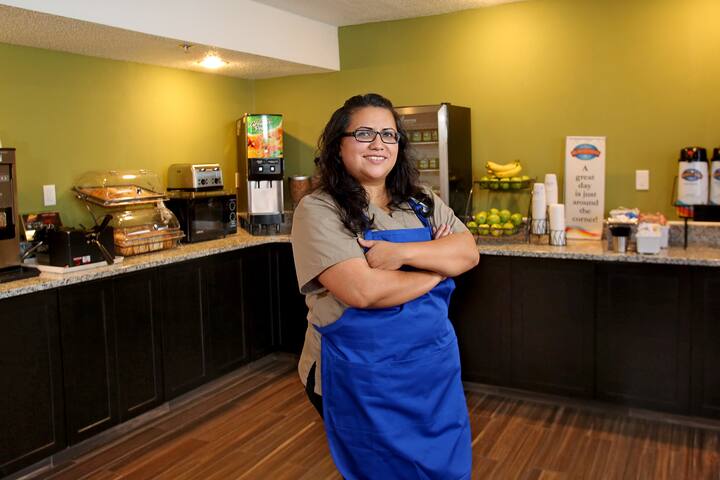 Meet Your Hometown Host
Rest assured that your breakfast will always be stocked with a smile thank to our new breakfast attendants, affectionately known as our "Hometown Hosts." They are there to make your experience all the more brighter – whether it's extending a warm greeting, keeping the breakfast food fresh, or tossing you an apple on your way out. Plus, know you're eating in good company and with some of the most knowledgeable locals in town.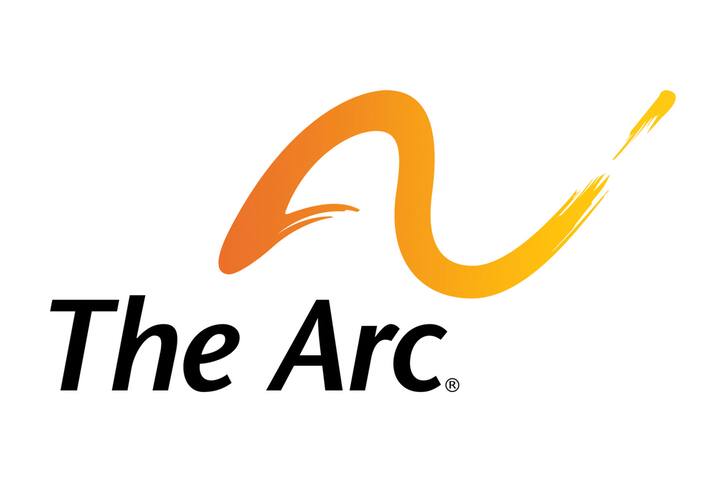 Engaging With Our Community
Through our recent collaboration with The Arc, a leading national advocate for people with disabilities, many of our hotels are engaging with their community by partnering with The Arc to find passionate Hometown Hosts who are well-versed in their local communities. Read more about our collaboration with The Arc here.