Stay Any 4 Nights & Earn a Future Free Night
---
Any way you stay four qualified nights, you'll earn 7,500 bonus points—enough for a future free night at thousands of Hotels by Wyndham. Your nights don't need to be consecutive and you can earn up to two free nights! After registering, book direct by 14 January and complete your stay(s) by 18 January, 2022.
Terms & Conditions
REGISTER NOW
Discover the United Kingdom
---
With more than 60 hotels, we've got the perfect choice for your stay in the United Kingdom. Wyndham Rewards gives you more options to travel and get rewarded the way you want.
LEARN MORE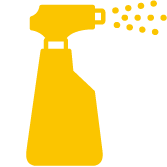 Count on Us to Put Safety First
---
Learn more about our commitment to the health and safety of our guests and team members.
Learn More
Discover Days Inn by Wyndham
---
Just like the sun, our vibrant hospitality fuels the mind and body. For more than four decades the sun has been shining on our doors and greeting guests in every possible travel destination, from Europe to North America, downtown to small town. At Days Inn by Wyndham we help to start the day off right, by offering guests convenient locations, the option to enjoy an energising breakfast and free WiFi.
See Our Locations
Members Always Get the Lowest Price
---
When you book direct, you'll get the lowest price at thousands of hotels worldwide. Not a Wyndham Rewards member? Join for free during booking.
More Info on Booking Direct
Book Now
Earn & Redeem Points Toward Free Nights
---
When you stay at Days Inn by Wyndham hotels, you can earn points toward free nights and redeem them at more than 8,900 Wyndham Rewards hotels worldwide.
Learn More