State National Parks of Georgia
Where will your adventure lead you?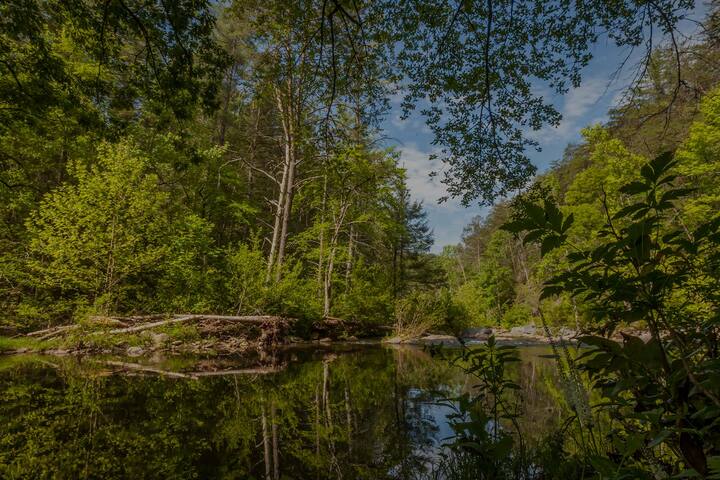 Chattahoochee National Recreation Area
This national recreation area offers extraordinary opportunities to enjoy the outdoors in the suburbs just north of Atlanta, Georgia. The park preserves 48 miles of river and more than 50 miles of hiking trails that span 15 parcels of land along the river's banks. Boaters can paddle or tube the river, which varies in difficulty from calm conditions to class II rapids. The recreation area also offers excellent trout, bass and catfish fishing and scenic spots to picnic along the water.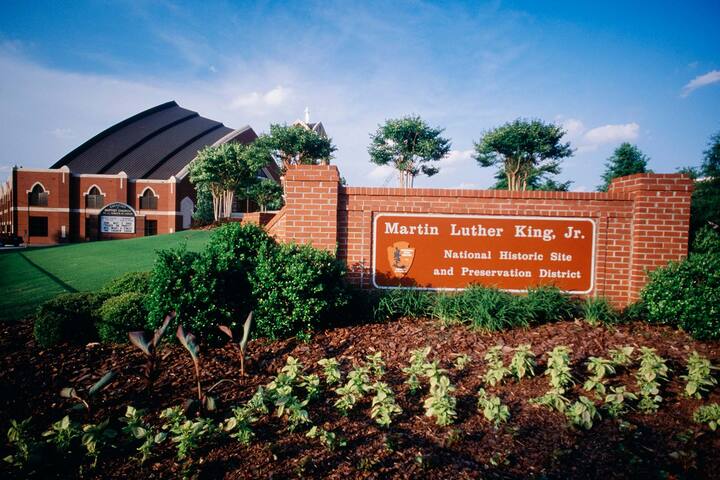 MLK, Jr. National Historic Site
When you climb the steps of Rev. Martin Luther King, Jr.'s boyhood home, pass through the doors of the Ebenezer Baptist Church, or walk past the preserved homes on Auburn Avenue, you learn how his childhood and his family's prominence as community leaders shaped his own religious and political beliefs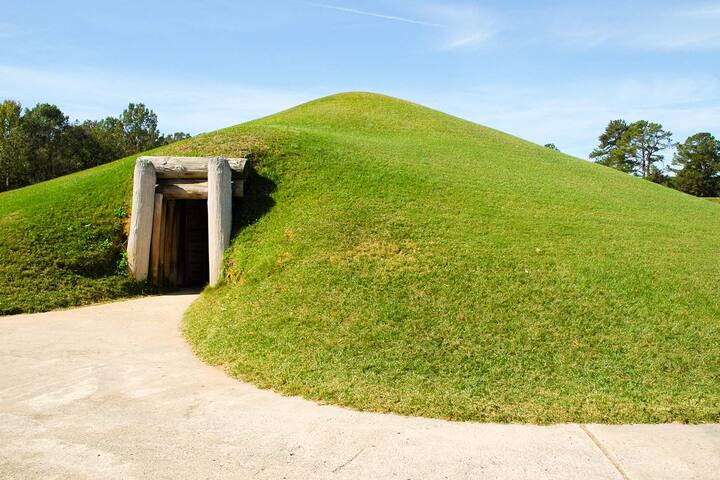 Ocmulgee National Monument
This site brings together the history of many cultures that have lived alongside the Ocmulgee River in Georgia since ancient times, featuring a trove of archaeological artifacts on display at the visitor center, a thousand-year-old earthen lodge, and seven burial and ceremonial mounds to explore. The river corridor itself offers hiking, boating, and bird-watching opportunities, and the park hosts a spectacular Native American festival each September, showcasing hundreds of dancers, singers, musicians, storytellers, and artists from more than a dozen different Native American nations.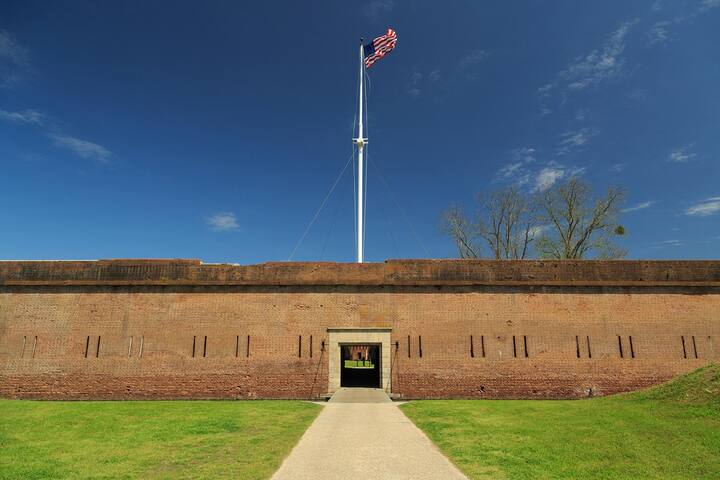 Fort Pulaski National Monument
Fort Pulaski National Monument is located on Cockspur Island at the mouth of the Savannah River in Georgia. Built to protect the city of Savannah, the structure was part of a system of forts built to protect the United States after the War of 1812. Today it stands as one of the best-preserved examples of these coastal defenses.