State National Parks of Ohio
Where will your adventure lead you?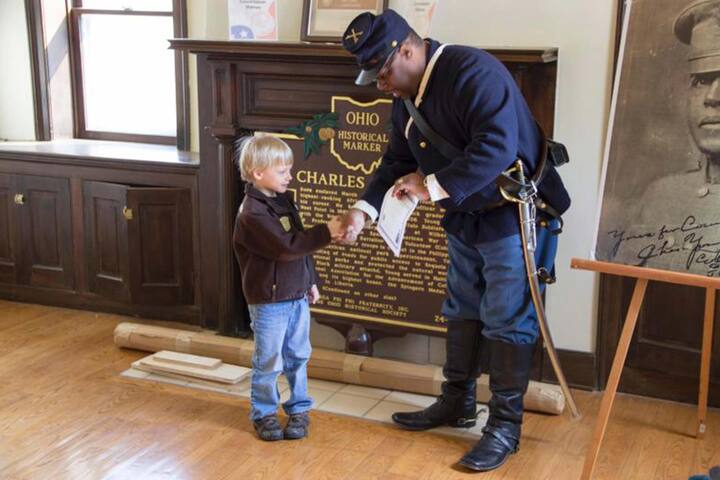 Charles Young Buffalo Soldiers National Monument
In 1884, Second Lieutenant Charles Young became just the third African American to graduate from the U.S. Military Academy at West Point. Young distinguished himself as a soldier in the Ninth U.S. Cavalry, one of the black troops known as the Buffalo Soldiers that served, among other roles, as some of the nation's first park rangers. Despite the rigid segregation of the U.S. military at the time, Young rose through the ranks to become a colonel; served as a professor of military science, French, chemistry, geometry and geology at Wilberforce University in Ohio; and went on to become the first African-American acting national park superintendent at Sequoia and Kings Canyon National Park in 1903. The national monument preserves Young's home in Xenia, Ohio, and helps tell not only his story, but the story of life as an African-American soldier in the 19th century.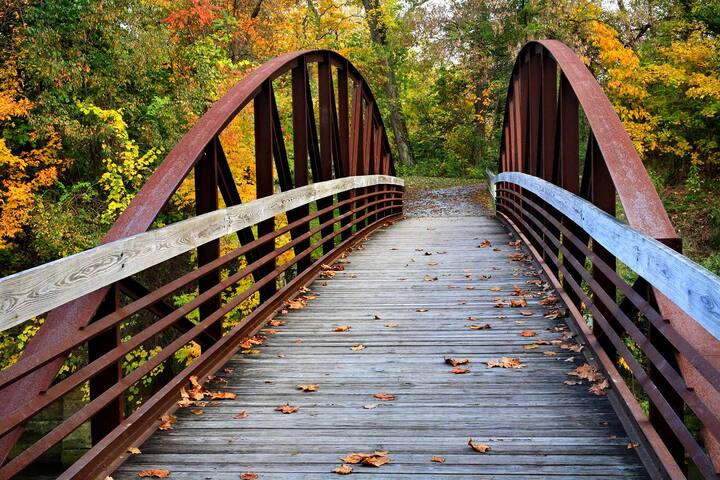 Cuyahoga Valley National Park
This park preserves 22 miles of the Cuyahoga River and the mosaic of natural and man-made features surrounding it, including lush forests, rolling hills, wetlands, waterfalls, farm fields, historic buildings and dramatic rock ledges. Decades before this Midwestern site officially became a national park, severe pollution in the river outraged and embarrassed the country, helping to spur the creation of the Clean Water Act, the Environmental Protection Agency and Earth Day. Now the health of the river has improved significantly, and the park offers numerous recreational opportunities and even a scenic railroad for its millions of visitors each year.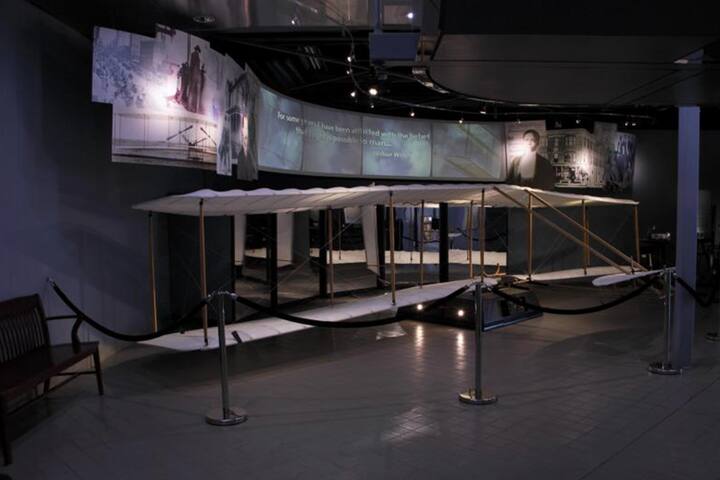 Dayton Aviation Heritage National Historical Park
This national historical park celebrates the legacy of three talented men from Dayton — aviators Wilbur and Orville Wright and the poet, novelist and playwright Paul Laurence Dunbar. These men were lifelong friends who lived in the same neighborhood. The park site includes the Dunbar House where the author spent the last years of his life with his mother, the last surviving bicycle shop that the Wright brothers owned, and the Huffman Prairie Flying Field where the brothers tested some of their early flying machines.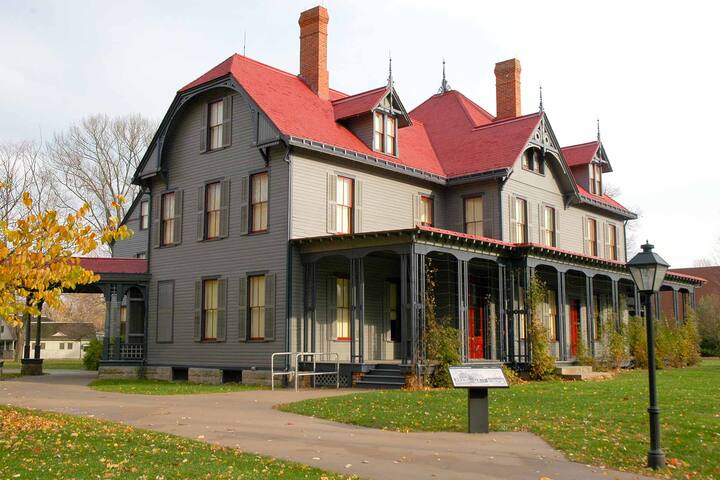 James A. Garfield National Historic Site
James Garfield launched his presidential campaign from his front porch at Lawnfield. Learn about the life and sudden death of the 20th president at the James Garfield National Historical site.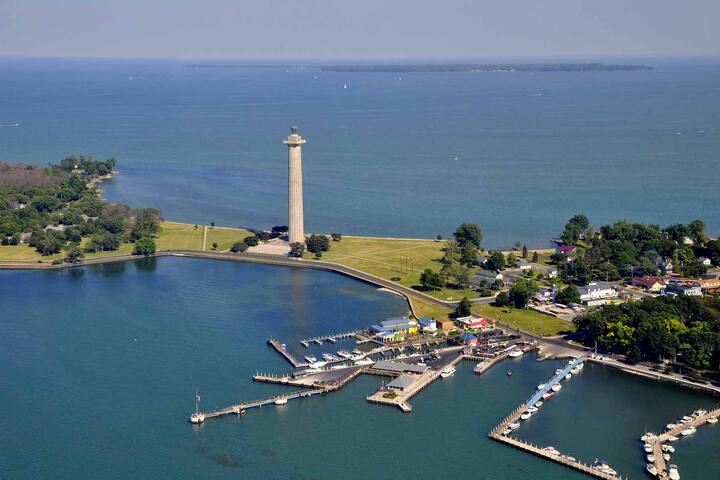 Perry's Victory & International Peace Memorial
Perry's Victory and International Peace Memorial was established to honor Oliver Hazard Perry's victory over a British fleet in the War of 1812. By defeating the British—the first time an entire British fleet was captured—the Americans took control of Lake Erie, and with it, most of the old Northwest.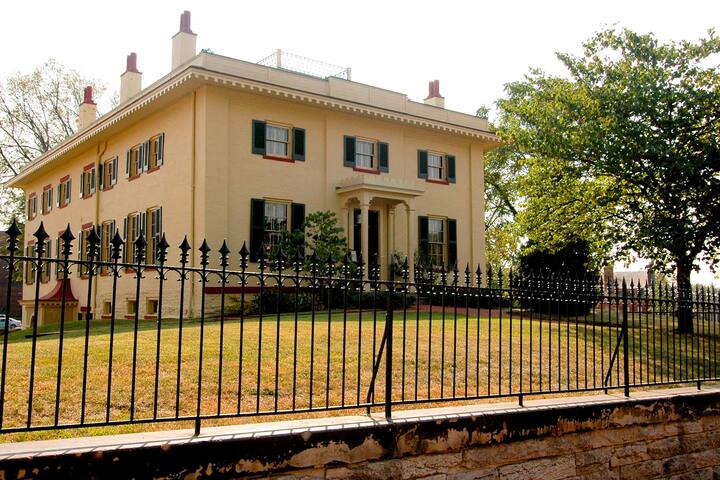 William Howard Taft National Historic Site
William Howard Taft National Historic Site includes the family home and exhibits about the career of the nation's 27th president and 10th chief justice.