State National Parks of Utah
Where will your adventure lead you?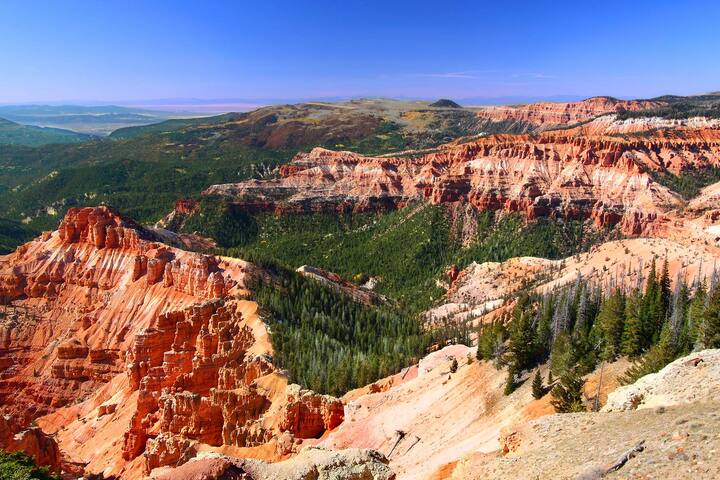 Cedar Breaks National Monument
Millions of years of erosion created this spectacular amphitheater, which measures three miles across and half a mile deep. The park features colorful arches, spires, pinnacles and hoodoos, and Native Americans called this area the "Circle of Painted Cliffs." The rim of the canyon features subalpine forestland of ponderosa pine and quaking aspen, as well as meadows that burst with wildflowers each summer.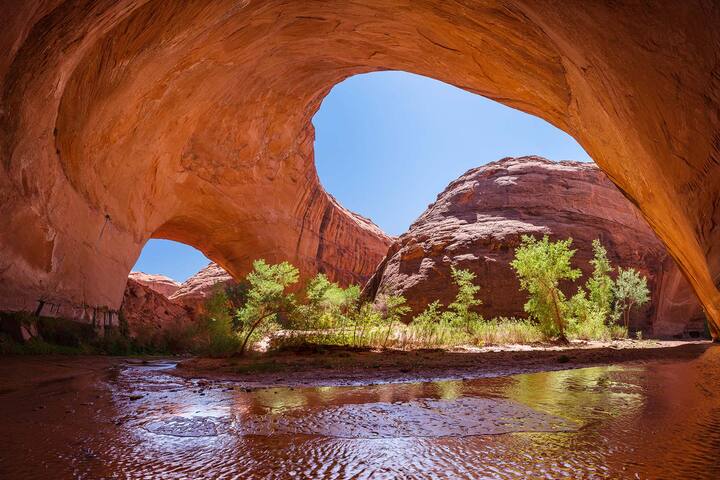 Glen Canyon National Recreation Area
The 1.2 million-acre park spans the scenic desert landscape from bottom of Canyonlands National Park to the tip of Grand Canyon National Park, including buttes, cliffs, canyons, and mesas. The park also contains the Glen Canyon Dam, which was completed in 1963, creating Lake Powell and changing the surrounding environment dramatically. Visitors can kayak the Colorado River which flows through the canyon, hike or mountain bike along the Orange Cliffs and Burr Trail, or take scenic drives along the back roads.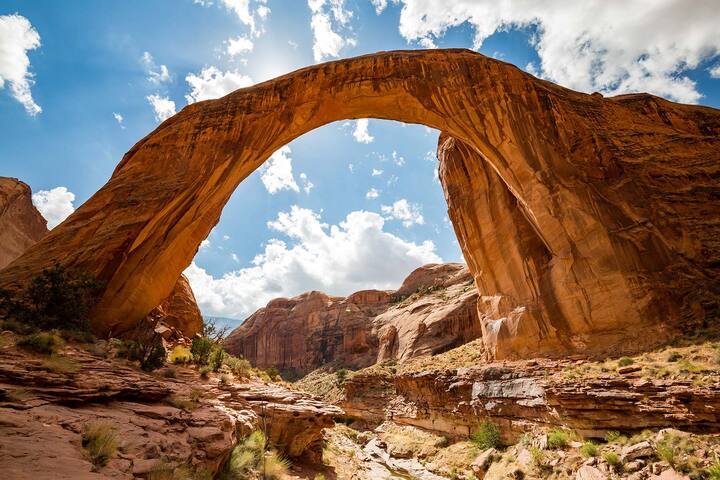 Rainbow Bridge National Monument
Rainbow Bridge, found on the spectacular Colorado Plateau, is the world's largest known natural bridge. Formed by the water erosion of the sandstone from the Aztec Canyon Stream, Rainbow Bridge stands 290 feet tall and is considered sacred by area Native American nations, including the Navajo and the Paiute.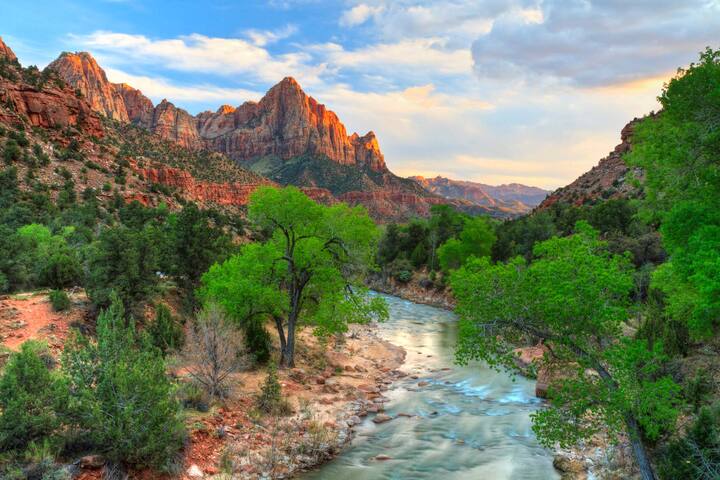 Zion National Park
Free-flowing rivers cut through multi-hued sedimentary rock to form Zion's deep and spectacular canyons. Park trails lead visitors to dramatic rock formations, hanging gardens, scenic vistas, ancient rock art, and natural arches. People have lived in Zion's landscape for at least 8,000 years, and the park's prehistoric art and artifacts tell the stories of the area's previous inhabitants. The park also provides habitat for a variety of wildlife and large mammals, hardy desert plants like cholla and juniper, and rare and threatened birds like the peregrine falcon, California condor, and Mexican spotted owl.