Designed for Successful Motor Events

Ideally suited for static and dynamic vehicle launches of all types, from major dealer conferences to intimate gatherings, Dolce Hotels and Resorts combines outstanding locations with state-of-the-art services for organizers and delegates alike. We'll help you present your brand and product in the best way possible.
The benefits of booking your motor event with us include:
Available for exclusive hire
Easy vehicle access to indoor presentation rooms
Outdoor presentation areas
Dedicated wash bays and ample secure working areas
Charging points for electric cars at selected venues
Surrounded by some of the world's best driving roads and world class race tracks
Catering and meeting facilities for up to 1,000 people
Situated close to international airports, our hotels offer an ease of access perfect for large-scale international events. Browse our properties to find the venue that best fits your needs or contact our European Automotive Specialist, Hilary Patterson at +44(0)7779593375.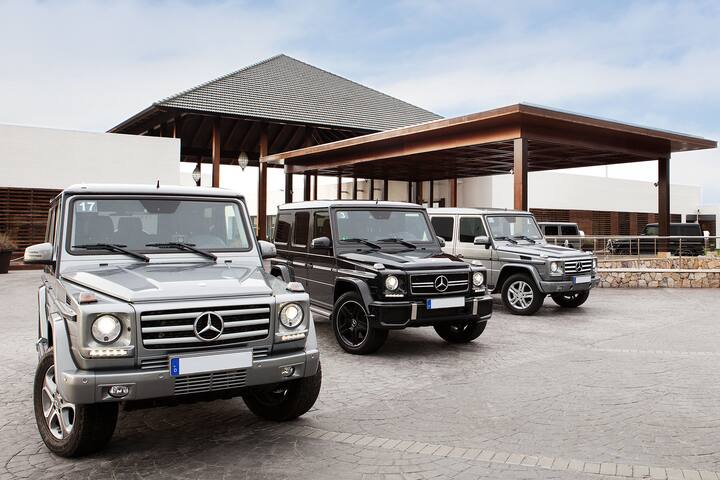 Dolce Sitges
Close to Picturesque Mountain, Coast & Urban Drives
With a climate offering 300 days of sunshine a year and specially adapted to accommodate dynamic vehicle launches, Dolce Sitges offers a variety of car display options.
263 guest rooms
2,175 square meters of conference space including 39 meeting rooms
Indoor and outdoor presentation areas
Private underground parking with charging points for electric cars
Surrounded by world class race tracks and proving grounds

Contact Eugenia Zozaya at +34.938.109.000 to book your event.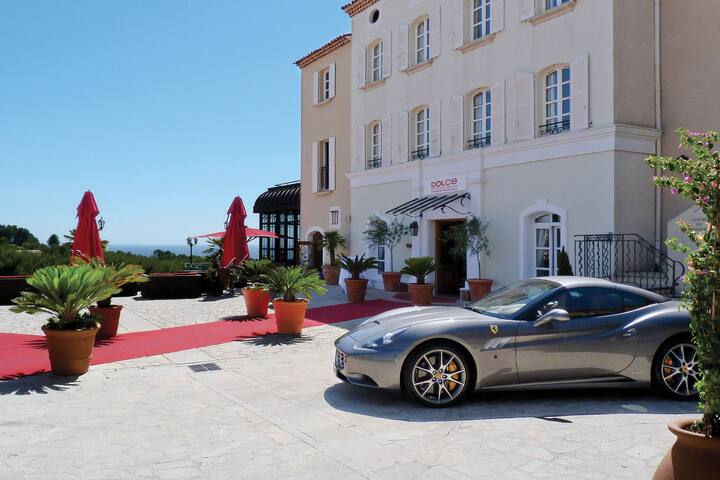 Dolce Fregate Provence
Breathtaking Setting Overlooking the Mediterranean
Dolce Fregate Provence's facilities cover all aspects necessary for a vehicle launch including exceptional car display facilities at the hotel entrance. Year-round sunshine and a network of lightly populated coastal roads make southern France a popular location for vehicle manufacturers hosting experiential new product events.
133 guest rooms
878 square meters of conference space including 13 meeting rooms
540 square meters of exhibition space at the main entrance with views of the sea
Private underground parking
Close to Paul Ricard High Tech Test track

Contact Anke Heidrich at +33 6 20 77 72 08 to book your event.
Dolce Chantilly
An Idyllic Venue in Northern France
Dolce Chantilly can easily accommodate a range of automotive events from car launches to large-scale conferences and training seminars. For clients looking for a private testing experience, the hotel is located just 20 minutes from the CERAM proving ground, a highly versatile facility able to simulate almost all driving situations.
200 guest rooms
2,000 square meters of conference space including 23 meeting rooms
Close to CERAM test tracks
Up to 30 vehicle displays in front of the hotel
Picturesque Chantilly Forest with relaxed driving routes

Contact Katell Petriccioli at +33344584777 to book your event.
Dolce La Hulpe
Ideal Venue for "Green" Autos
The contemporary design of Dolce La Hulpe Brussels lends itself to showcasing the latest urban electric vehicles. Larger events can take advantage of exclusive hire options, with the possibility of presenting vehicles strategically throughout the property.
264 guest rooms
4,500 square meters of conference space including 40 meeting rooms, two of which are auditoriums
450 car parking spaces including charging points for electric cars
Comprehensive sustainability program
400-square-meter esplanade in front of the hotel can display up to 10 cars

Contact Pieter Allaerts at +32(0)22909821 to book your event.