Our Amenities Make You Feel at Home
With large spacious suites complete with fully equipped kitchens, Hawthorn is the perfect place to enjoy an extended stay. Whether on the road for work or traveling for vacation, Hawthorn's amenities will make you feel right at home and help you stick to your routine.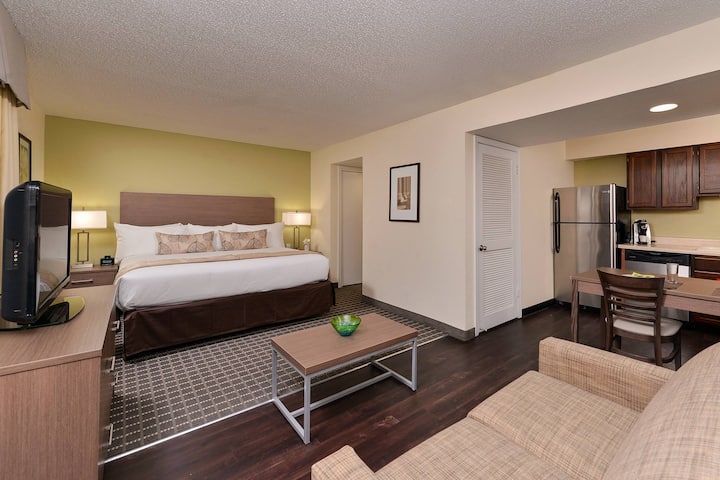 Spacious Suites, Full Kitchens, and Free WiFi
Get comfy
Spacious one and two-bedroom suites, with high speed WiFi provide a
comfortable atmosphere to relax, catch up on work and prepare for the day
ahead. And, with a fully equipped in-room kitchen, guests are encouraged to
create their favorite home-cooked meal.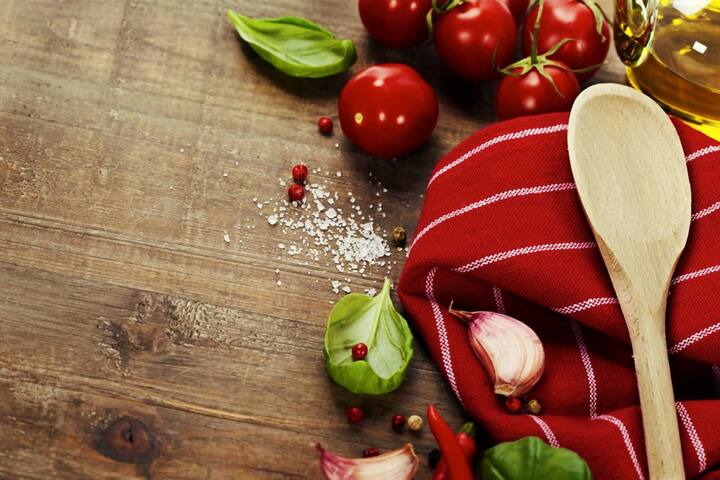 Introducing: Homemade @ Hawthorn
Stay Cooking
Homemade @ HawthornSM from Hawthorn Suites by Wyndham, your welcoming and familiar home-away-from-home, helps extended stay travelers stay on track. With exclusive recipes from acclaimed and award-winning chefs, Hari Nayak and James Rigato, whipping up these Homemade @ Hawthorn recipes in your suite is your key to feeling comfortable and at home wherever your travels may take you. 
Stick to Your Routine
Feel Your Best at Hawthorn Suites
Hawthorn Suites offers all of the amenities that will help you get back to your at home routine. Get your day started by running a few miles on the treadmill. Not a morning person? Our fitness center is open late too! Feel confident that you can pack lighter knowing that there are laundry facilities on site! Grab a yogurt, oatmeal, fruit or eggs at our free hot breakfast buffet. Feel the urge for a cheat day? Treat yourself to a bagel, bacon and waffles!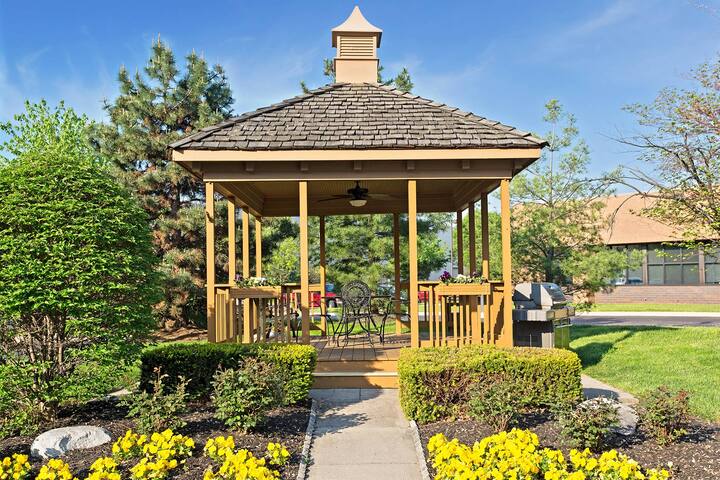 Perfect for Any Kind of Guest
Kick Back and Relax
Hawthorn always welcomes guests flying solo, and we host weekday social hours to encourage some healthy interaction during your trip. Also, our array of options makes us the perfect locations for a family stay. Most of our hotels feature pools, outdoor grill areas and a convenience store, and select locations are pet-friendly.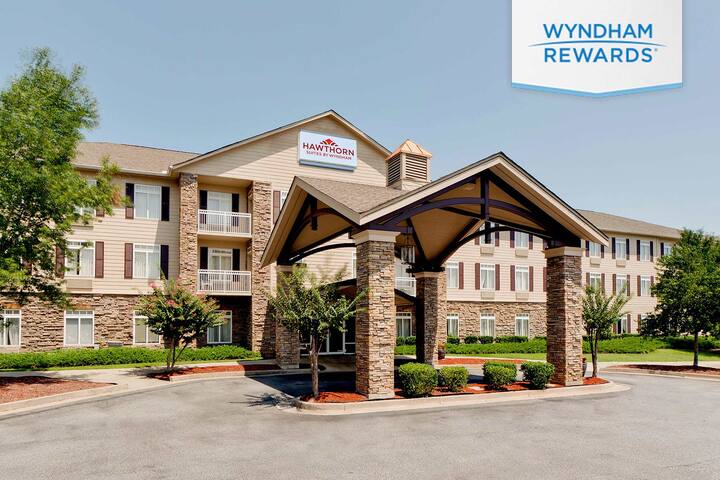 Wyndham Rewards®
Ranked the #1 Best Hotel Rewards Program by U.S. News and World Report, 2016-2017
When you stay at Hawthorn Suites by Wyndham, you can earn Wyndham Rewards points redeemable for FREE NIGHTS, flights, gift cards and more. Join now and with just 15,000 points, you've earned a free night at over 7,800 Wyndham Rewards hotels worldwide. Where to next?
Bike Sharing Program
Explore your new town in style!
We know that life on the road can be tough and at Hawthorn Suites by Wyndham, we want to make your transition as seamless as possible. That's why we added a complimentary bike sharing program. We'll provide you with a bike, helmet, lock and map but the destination is up to you! Explore your new community with a map of popular local destinations. Stick to your routine and enjoy the view while logging a few extra miles. Use the convenient basket to pick up last minute groceries, to complete your favorite recipe, for your fully equipped kitchen. Just don't forget to share photos from your ride with us at facebook.com/Hawthorn.
Bikes can be rented free of charge from sunset to sundown at Hawthorn Suites by Wyndham Alameda/Oakland, CA, Hawthorn Suites by Wyndham West Palm Beach, FL and Hawthorn Suites by Wyndham Naples, FL.