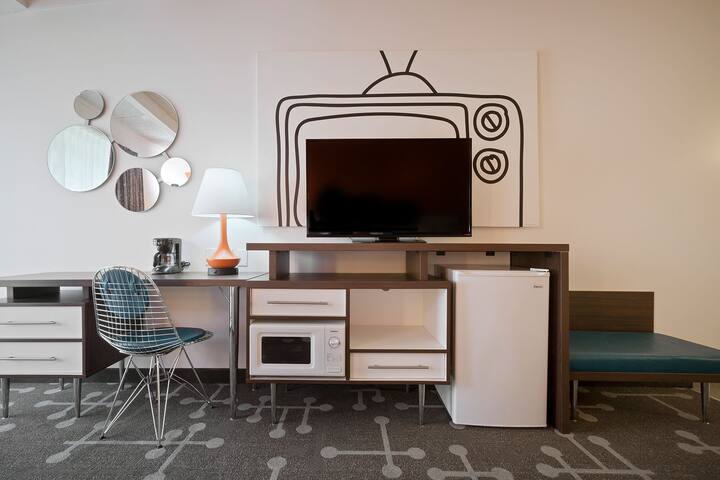 HoJo's Sleepover Makeover
A modern twist on our classic roots
In our transformative guest room redesign, we are introducing vibrant orange accents and upgraded room amenities like USB-equipped lamps and backlit mirrors. This makeover honors Howard Johnson's longstanding tradition of innovation and furthers our mission to modernize the guest experience.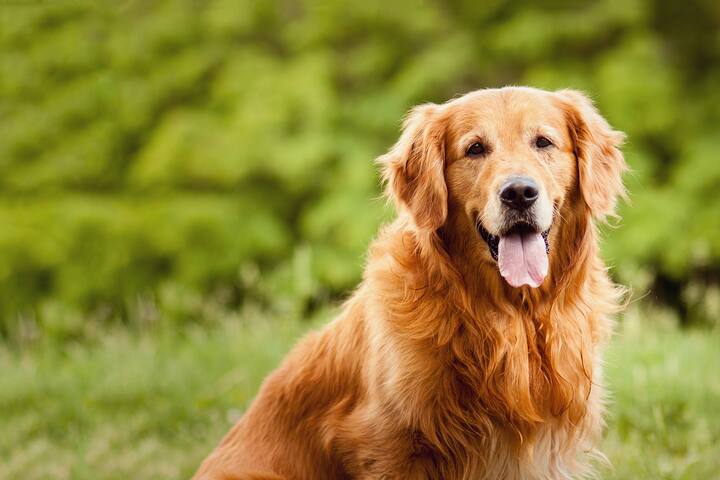 Bring the whole family
Your pets are welcome at HoJo
Traveling doesn't mean you have to leave your furry friend behind. We believe the best vacations start with happiness for the whole family! So pack the leash and the treats, and stay at one of our pet-friendly locations on your next trip. Every property is different, so be sure to check with your hotel before you pack Fido's bags!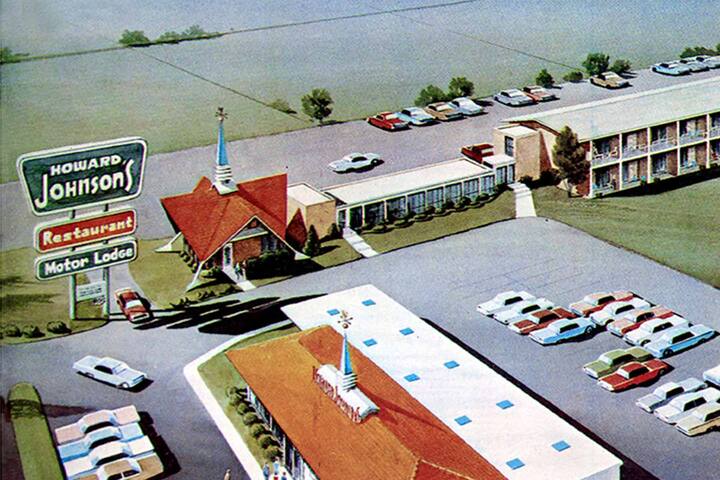 HoJo History
Bringing smiles to guests for decades
HoJo has been serving up smiles since it started as an ice cream counter in a pharmacy back in 1925. Built on delivering smiles and great memories (the clam strips and 28 flavors of ice cream didn't hurt either), HoJo's iconic orange roofs offered travelers a place to rest their heads and unwind with a jump in the pool. Today, our hotels can be found as far away as China and as local as Quincy, Massachusetts. Come visit us on your next road trip and make a memory at HoJo!