Discover our new Asia Pacific hotels
Check out our newly opened hotels in Asia-Pacific with their attractive discount offer!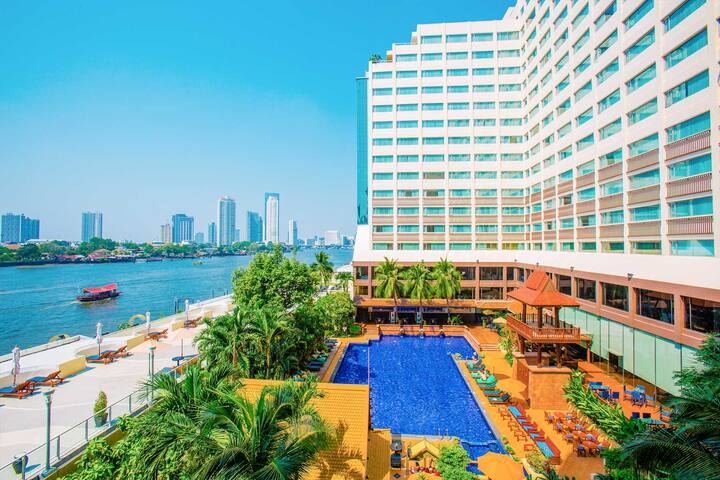 Ramada Huizhou South, China
232 Daya Bay Avenue
Daya Bay District, Huizhou, 516083 CN
+86 75 23589999
 
Visit Ramada Huizhou South hotel, the closest of hotels in Guangdong, China to Shenzhen Bao'an International Airport (SZX), nearby Huizhou South Railway Station and Yagongding Forest Park. This is the first international hotel in the Daya Bay.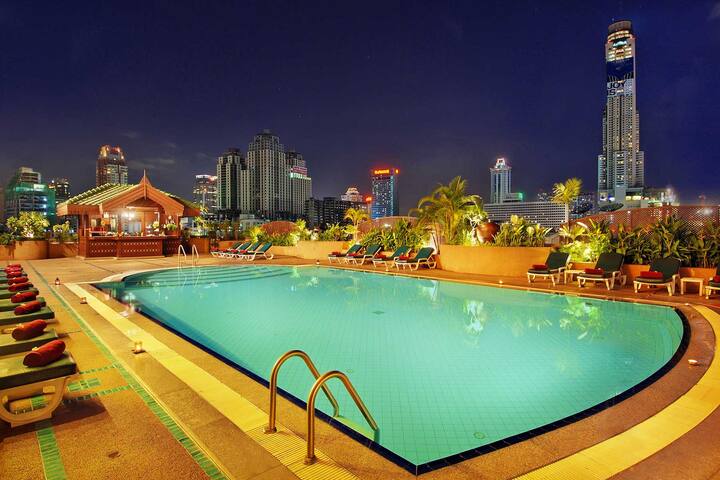 Wyndham Sanya Bay, China
93 Xincheng Road
Sanya, 572000 CN
+86 89 888656666
 
Wyndham Sanya Bay hotel is undoubtedly a top choice of Sanya hotels for both business and pleasure travelers. Guests enjoy our proximity to Sanya Phoenix International Airport (SYX) and Sanya Railway Station, along with our bountiful services and amenities.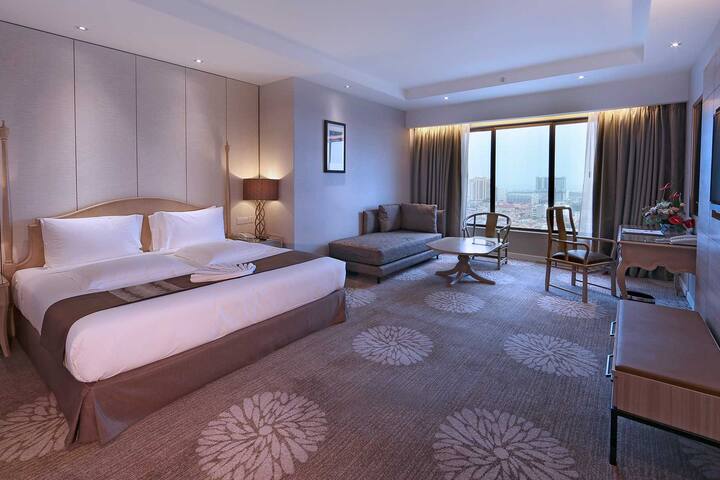 Ramada Foshan, China
80 Tongji East Road
Chancheng District, Foshan, 528000 CN
+08 60 75763991188

Welcome to the newly built Ramada Foshan hotel nearby attractions such as Zu Ancient Temple and Nanfeng Ancient Kiln Museum, as well as area businesses including Chancheng Greenland Center, Tian'an Digital City and FAW-Volkswagen Foshan Factory.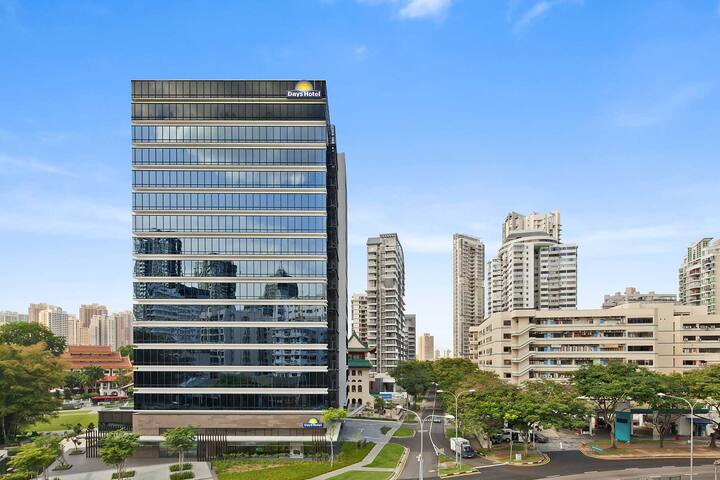 Ramada Plaza Chibi, China
300 Ruitong Road
Chibi, 437300 CN
+86 71 55263333


Delight in state-of-the-art amenities, close proximity to Lushui Lake, and easy access to Chibi Railway Station and the high-speed train system. Our newly constructed Ramada Plaza Chibi hotel, the first international hotel in an area replete with culture and history.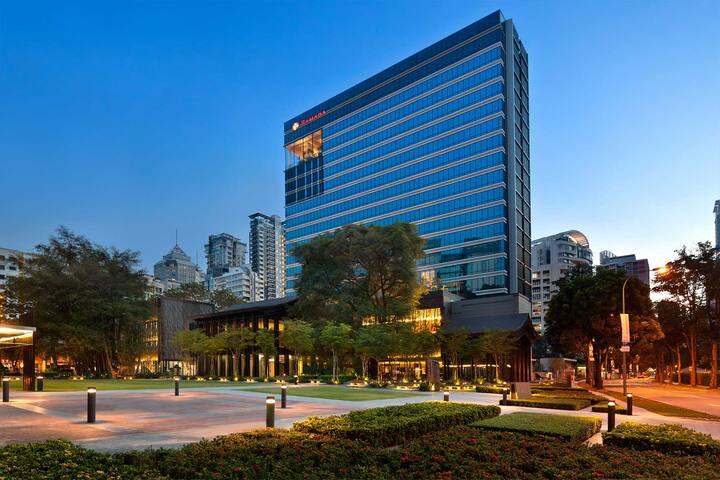 Wyndham Garden Guam, Guam
240 Ypao Road
Tamuning, 96913 GU
+67 16 463060


Among hotels in Tamuning, Guam, Wyndham Garden Guam is easily accessible from Antonio B. Won Pat International Airport (GUM), with shuttle service to the airport for a nominal fee and free local shuttle service to shopping and other popular attractions.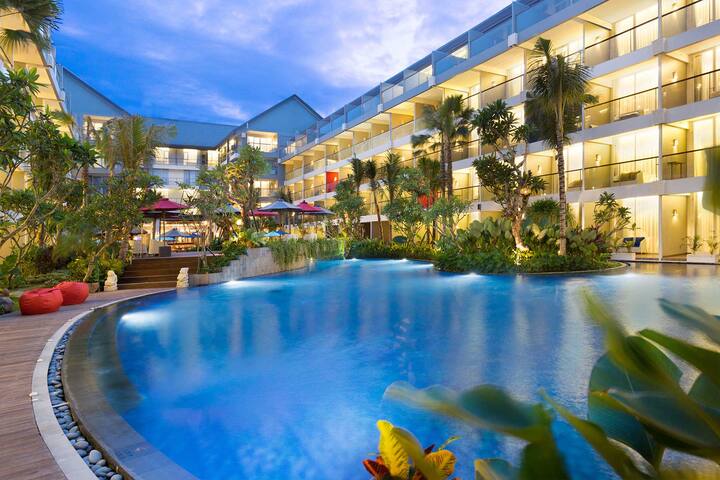 Ramada Encore Jeju Seogwipo East, Korea
65 Seohojoong-RoJeju
Seogwipo-Si, 697 845 KR
+82 64 7352000
 
The newly built Ramada Encore Jeju Seogwipo East hotel, with easy access to the most popular Jeju sightseeing locations,such as Yeomiji Botanical Garden, World Seashell Museum and Cheonjiyeon Waterfall. The hotel is also nearby the International Convention Center (ICC) Jeju, for those guests attending large-scale banquets, assemblies and business conferences.
Ramada Auckland - Federal Street, New Zealand
219 Federal Street
Auckland CBD, Auckland, 01010 NZ
+64 93 203910


Most Ramada hotels feature free wired and wireless high-speed internet access, business services, fitness facilities and upgraded bath amenities. Many properties have an on-site restaurant / lounge, while other sites offer a complimentary continental breakfast. You do your thing, leave the rest to us!
*Terms and Conditions
This Book in Advance and Save up to 30% with 200 Wyndham Rewards Bonus Points offer ('Promotion') is available only at participating hotels in Indonesia, Malaysia, Singapore & Thailand ('Participating Hotels') and for reservations booked either 7, 14 or 30 days in advance of arrival date with all stays completed on or before December 31, 2016 ('Promotion Period'). Discount is off each Participating Hotel's best available rate at the time of reservation. Rooms at this Promotion are limited and subject to availability. Blackout dates and other restrictions may also apply. This Promotion cannot be combined with any other special rates, discounts, coupons or offers. All reservations must be pre-paid with a valid credit card, are non-cancellable and non-refundable. In the event of cancellation or modification, guest will forfeit total room charge plus taxes for the entire reservation. Promotion is subject to change or termination at any time. The best available rate of each Participating Hotel is subject to change at any time.
To receive the 200 Wyndham Rewards Bonus Points, you must be a Wyndham Rewards Member at the time of stay. U.S. residents who are not yet Wyndham Rewards Members will be automatically enrolled in the Wyndham Rewards Program upon completion of reservation; Non-U.S. residents who are not yet Wyndham Rewards Members will be provided an option to enroll in the Wyndham Rewards Program at time of reservation. Please allow six to eight weeks after completion of the stay for points to be credited to the account. One stay includes all consecutive nights at the same hotel regardless of check-ins or check-outs. Wyndham Rewards Members who have elected to earn airline miles or rail points rather than Wyndham Rewards points will receive their base earning in airline miles or rail points but will receive the 200 bonus points in Wyndham Rewards points.
Visit www.wyndhamrewards.com for details on Wyndham Rewards Program.
Wyndham Hotel Group will not be responsible or liable, directly or indirectly, in any way for any loss or damage of any kind of arising out of or relating to Promotion.
©2016 Wyndham Hotel Group, LLC. All rights reserved. All hotels are independently owned and operated excluding certain Wyndham®, Hawthorn Suites by Wyndham® and TRYP by WyndhamSM hotels, as well as certain international Ramada®, Days Inn® and Super 8® hotels, which may be managed by one of the affiliates of Wyndham Hotel Group.