Your Asian Adventure begins here
Book Early & Save up to 30%
Planning an upcoming trip? You do the planning, and we'll provide the savings! Book your stay from 7 to 30 days in advance now, and you can save up to 30% off our best available rate at the participating hotels in South East Asia! It's simple - book ahead and save! Terms & conditions apply.PLUS receive 200 Wyndham Rewards bonus points!* This rate is exclusive to Wyndham Rewards members.Not a Wyndham Rewards® member? Not a problem! You can join Wyndham Rewards during our easy checkout process to earn 200 Wyndham Rewards bonus points.
Participating Hotels in South East Asia's top destinations
Wyndham Tamansari Jivva Resort
Opening soon in 2016!
Discover a tropical paradise at our brand new luxury resort on the black sands of the eastern coast of Bali, Indonesia.
Nestled in a lush landscape along the crystal-clear blue waters of the Bali Sea, off the Indian Ocean,  our spectacular beachfront resort features locally inspired rooms, suites, and private pool villas with a modern design of Indonesian inspiration.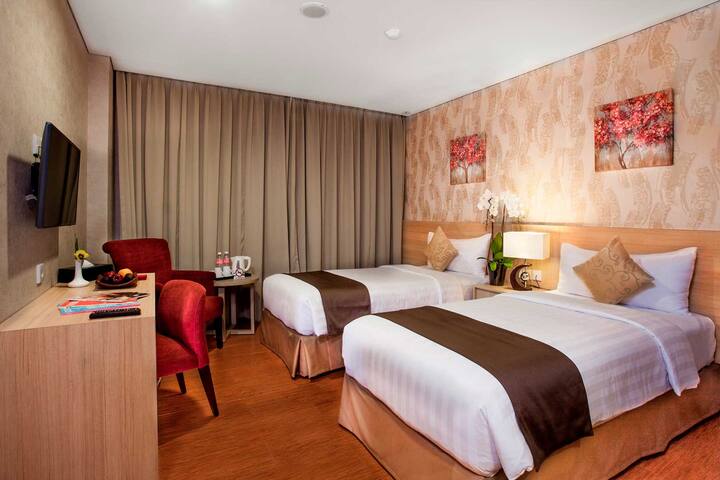 Days Hotel & Suite Jakarta Airport
Book 14 days in advance, save 15%
Jakarta Airport Hotel - Best Value Under the Sun Designed with your comfort in mind, Days Hotel and Suites Jakarta Airport offers 119 stylish accommodation fully appointed with modern amenities, making the hotel ideal for both business and leisure travellers.
Our 8 meeting rooms cater for groups large and small, making your event a memorable success. Offering the Best Value Under The Sun, Days Hotel & Suites offers free high-speed Internet access, TV with cable channels, complimentary airport shuttle, and more smart basics.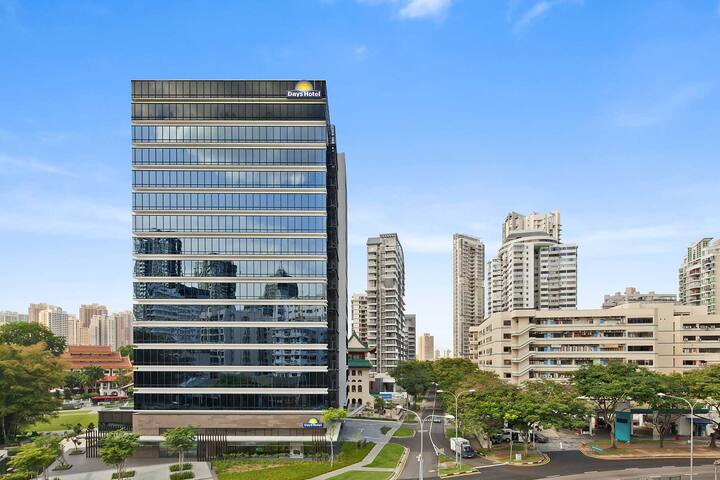 Days Hotel Singapore At Zhongshan Park
Book 30 days in advance save 15%
Book 14 days in advance save 10%
Welcome to the Days Hotel Singapore at Zhongshan Park.
Located in the Novena vicinity, the hotel is just a 5-minute complimentary shuttle bus ride away from the Novena MRT station which is conveniently linked to shopping malls such as Velocity at Novena Square and United Square.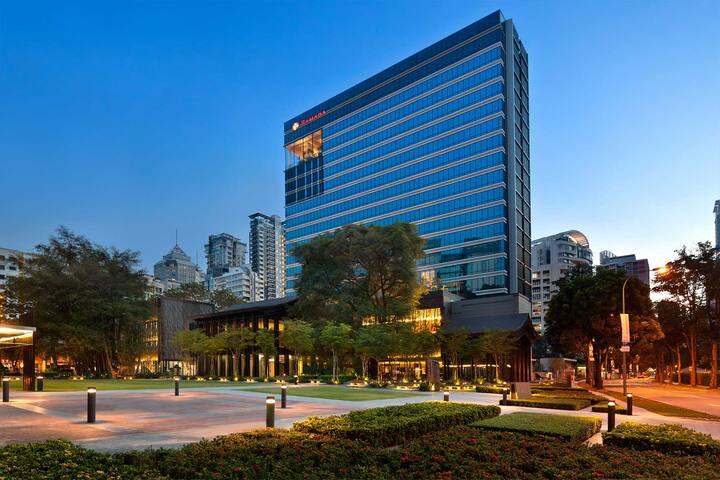 Ramada Singapore At Zhongshan Park
Book 30 days in advance save 15%
Book 14 days in advance save 10%
Recipient of the TTG Best Mid-Range Hotel 2015, Close to Novena MRT Station, Marina Bay and Orchard Road.
The Ramada Singapore is directly connected to Zhongshan Mall and surrounded by an array of restaurants.
Ramada Plaza Melaka
Book 14 days in advance, save 20%
Enjoy breathtaking views in a central location at the Ramada Plaza Melaka hotel.
Located in the heart of historical Melaka, Malaysia, you will discover the ideal blend of old-world charm and modern luxuries that are sure to please anyone traveling for business or leisure.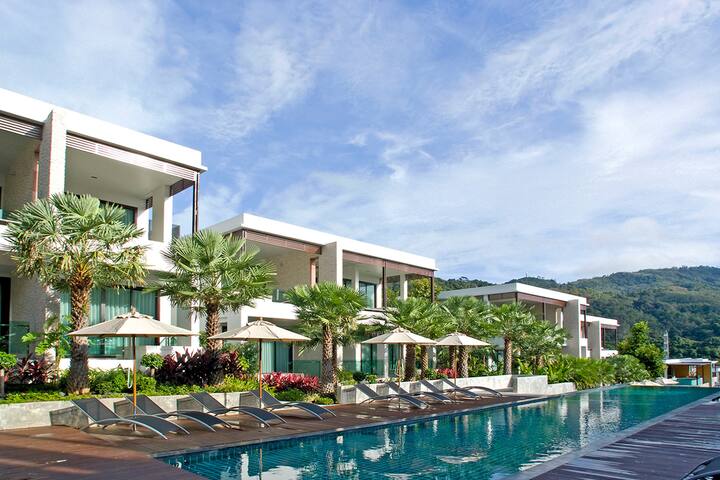 Wyndham Sea Pearl Resort Phuket
Book 30 days in advance save 15%
Proffering breathtaking views of Patong Bay and the Andaman Sea and nestled within 15 acres of lush tropical landscapes, Wyndham Sea Pearl Resort Phuket beckons one and all to the Pearl of the South.
Renowned the world over for white sand beaches, exquisite cuisine, and culture that straddles both the sensual and the sublime, Phuket is a destination unlike any other.

*Terms and Conditions
This Book in Advance and Save up to 30% with 200 Wyndham Rewards Bonus Points offer ('Promotion') is available only at participating hotels in Indonesia, Malaysia, Singapore & Thailand ('Participating Hotels') and for reservations booked either 7, 14 or 30 days in advance of arrival date with all stays completed on or before December 31, 2016 ('Promotion Period'). Discount is off each Participating Hotel's best available rate at the time of reservation. Rooms at this Promotion are limited and subject to availability. Blackout dates and other restrictions may also apply. This Promotion cannot be combined with any other special rates, discounts, coupons or offers. All reservations must be pre-paid with a valid credit card, are non-cancellable and non-refundable. In the event of cancellation or modification, guest will forfeit total room charge plus taxes for the entire reservation. Promotion is subject to change or termination at any time. The best available rate of each Participating Hotel is subject to change at any time.
To receive the 200 Wyndham Rewards Bonus Points, you must be a Wyndham Rewards Member at the time of stay. U.S. residents who are not yet Wyndham Rewards Members will be automatically enrolled in the Wyndham Rewards Program upon completion of reservation; Non-U.S. residents who are not yet Wyndham Rewards Members will be provided an option to enroll in the Wyndham Rewards Program at time of reservation. Please allow six to eight weeks after completion of the stay for points to be credited to the account. One stay includes all consecutive nights at the same hotel regardless of check-ins or check-outs. Wyndham Rewards Members who have elected to earn airline miles or rail points rather than Wyndham Rewards points will receive their base earning in airline miles or rail points but will receive the 200 bonus points in Wyndham Rewards points.
Visit www.wyndhamrewards.com for details on Wyndham Rewards Program.
Wyndham Hotel Group will not be responsible or liable, directly or indirectly, in any way for any loss or damage of any kind of arising out of or relating to Promotion.
©2016 Wyndham Hotel Group, LLC. All rights reserved. All hotels are independently owned and operated excluding certain Wyndham®, Hawthorn Suites by Wyndham® and TRYP by WyndhamSM hotels, as well as certain international Ramada®, Days Inn® and Super 8® hotels, which may be managed by one of the affiliates of Wyndham Hotel Group.